Beautiful things await you!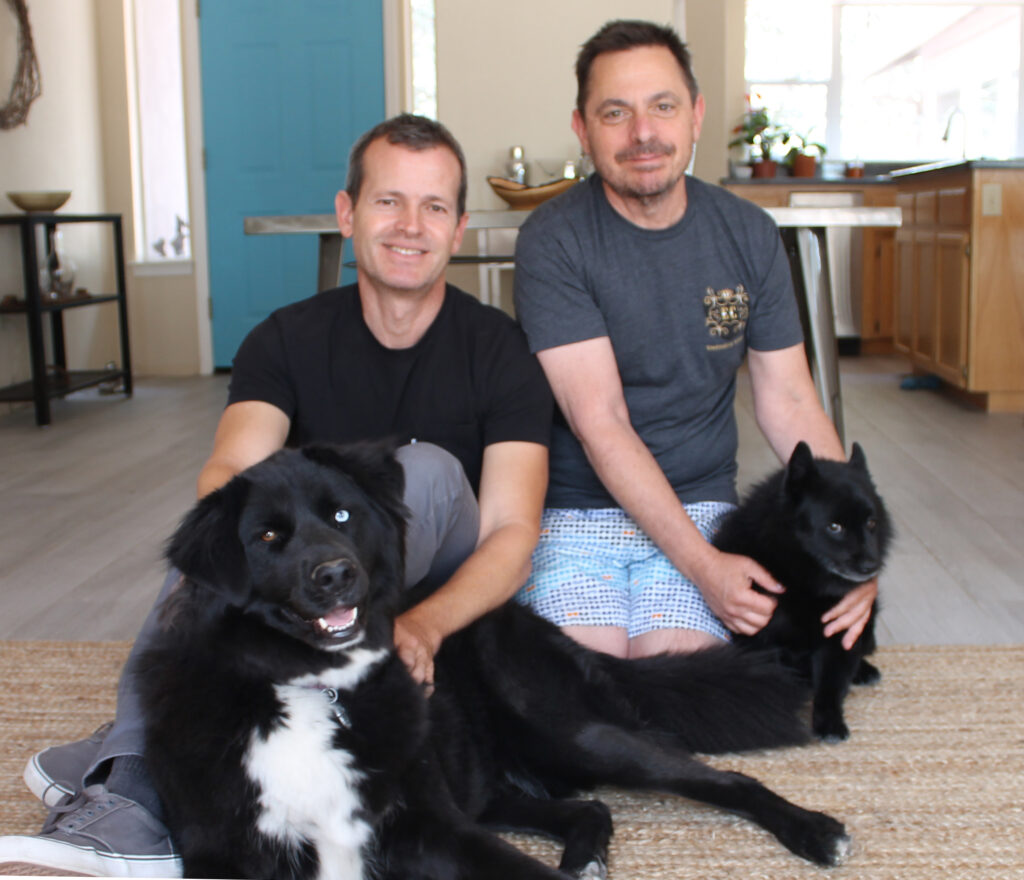 On a weekend trip to Napa in early 2014 celebrating his birthday, architect Steve Turley told his husband, Vincent Sassone, how much fun it would be to design wineries. Sassone, a filmmaker whose grandfather was a home winemaker, said sure but only if they could grow grapes and make wine, too. Turley agreed right back because if you're going to design wineries, he figured, you should know the process going on inside.
Fantasizing is both fun and dangerous because less than a year later the two and their Schipperke, JetSet! were doing all of that in the backyard and the garage of the beautiful little Humboldt Street cottage in the JC district of Santa Rosa that they moved into in January 2015.   Three years and three garage vintages made from their grapes and shameless second-picking after that, they found themselves making an offer on the five acres of Cabernet Sauvignon vines in Monterey County they now call 12EC Vineyard & Winery.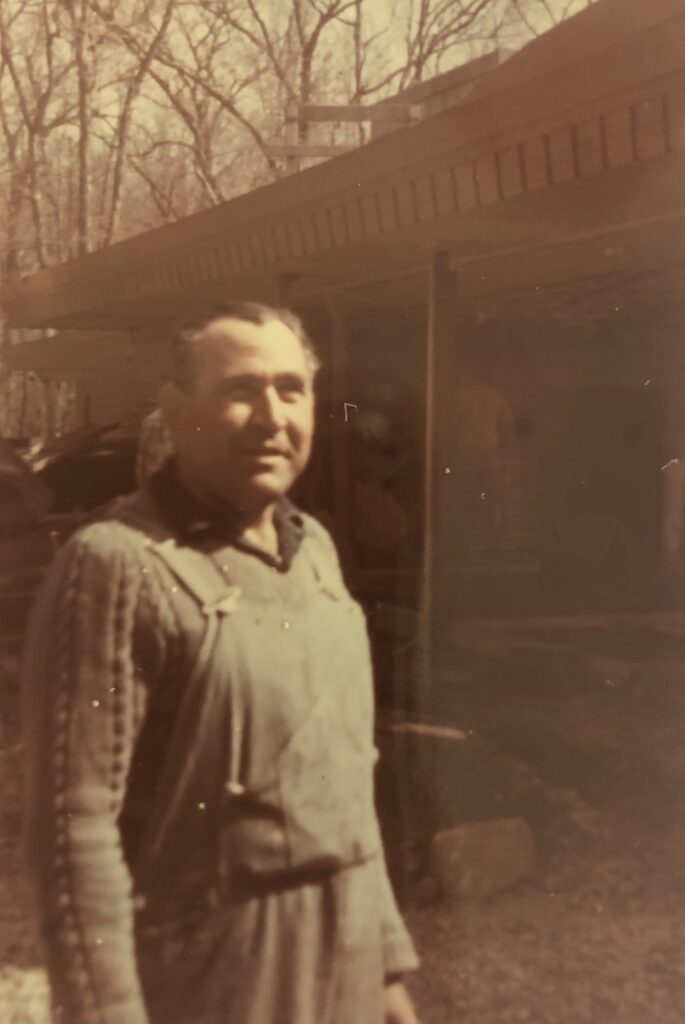 Vincent's grandfather, Emilio Ciriello, made wine in the basement of his home on June Street in Yonkers, NY.  When the family sold the house Emilio built after he and his wife, Philomena, had both passed away, Vincent took one last look before leaving and noticed the grille on the screen door bearing the street number and Emilio's initials was still there.  He borrowed a screwdriver from a neighbor, removed the grille and took it to his apartment in Manhattan.  Years later, when he and his husband, Steven Turley, began making wine in their garage on Humboldt Street in Santa Rosa, California, that screen door grille gave them the idea for their wine's name and logo. Now, 12EC Vineyard & Winery in Lockwood, California, is named for Emilio Ciriello. 12EC wines are a celebration of the love and joy for life he inspired.
A carpenter by trade, Emilio worked on several Frank Lloyd Wright projects including the Guggenheim Museum and, pictured here, on several of Wright's Usonian homes in Pleasantville, New York.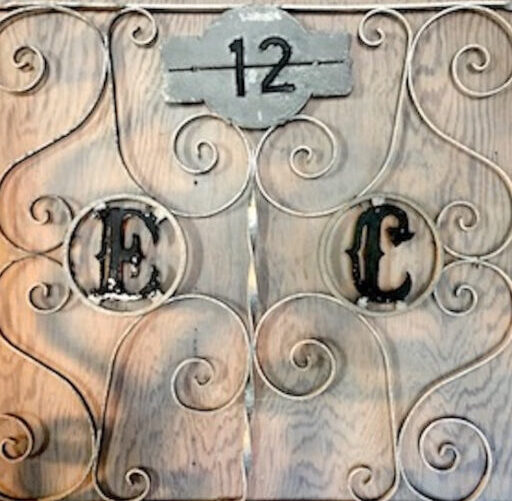 The 12EC label design is inspired by the decorative screen door grille that identified Emilio's house and that greeted visitors to 12 June Street. That grille now hangs in the tasting area outside the 12EC Winery in Lockwood, California.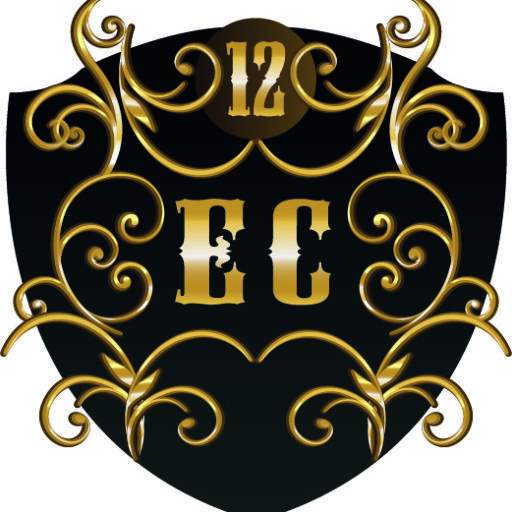 The label itself was designed by fine artist and graphic designer Azedah Saleki, who kept the ornamental design while making a bold new statement, perfect for a wine label! It has been adapted into multiple colors for our various wines.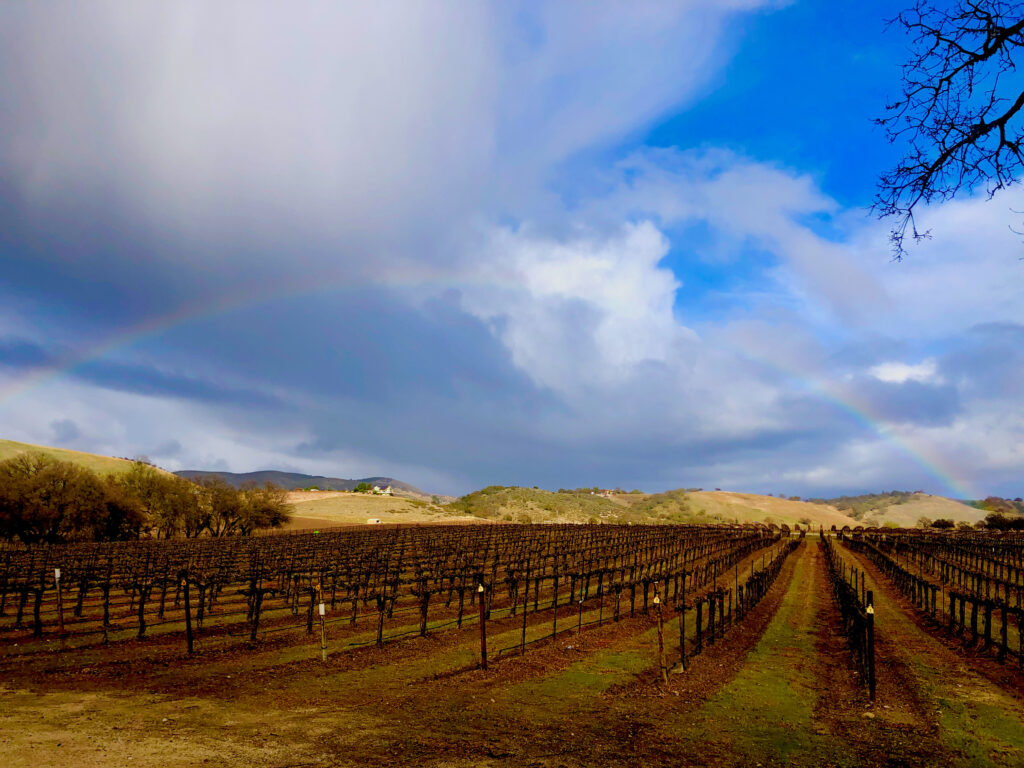 That's just the beginning. We hope you'll share in this ongoing adventure as we continue to tell our story through the wine we make for you!
Steven Turley, Vincent Sassone, JetSet! and Tink!
Copyright 12EC LLC, 2021